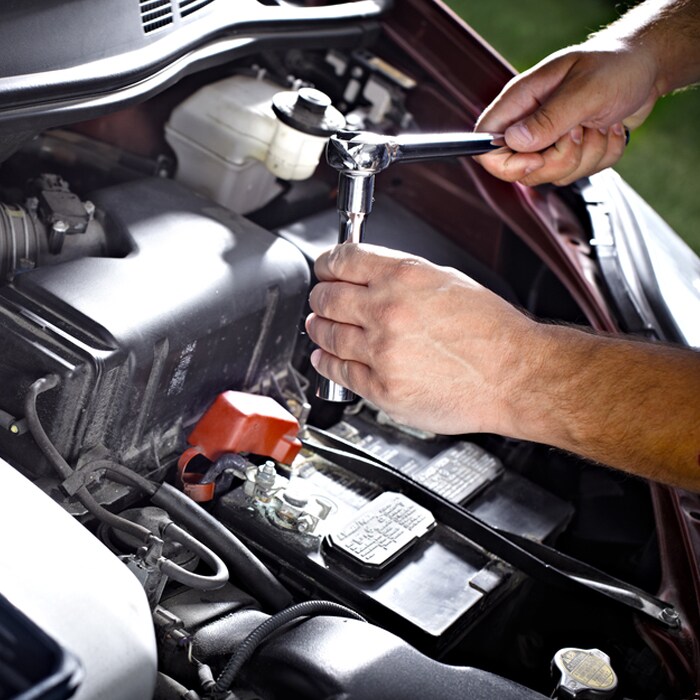 Whether you drive a brand new Ford Expedition, a four year old used Ford Mustang Convertible, or a two year old certified pre-owned Ford Fusion, we're here for you. In fact, no matter what Ford model you drive, there is no better place to take it for both routine maintenance and major diagnostic work than our service center here at Porcaro Ford! That applies from Milwaukee, Racine, and everywhere in between! Folks from Kenosha, Oak Creek and Greenfield, Wisconsin have also entrusted us with all their service needs for years. If you haven't serviced your Ford with us, maybe it's time to check out the Porcaro Ford difference!
We're Your Premier Parts Destination
If you're looking to conduct a DIY repair on your Ford but don't know where to come for parts, the answer is easy. Come to us here at Porcaro Ford! We sell only the highest quality OEM genuine Ford parts that have been manufactured specifically for your Ford vehicle. Genuine Ford parts are durable, long-lasting, and affordable!
We Sell Ford Accessories & Tires Too
If you're looking for some ways to personalize or accessorize your Ford, look no further than Porcaro Ford. Whether it's a bike rack, new floor mats, or something else that you're in search of
Contact Our Service Center Today
Our Service Center is conveniently located at 6001 Washington Avenue in Racine, Wisconsin. Contact us online if you have any questions about Ford parts, Ford accessories, or Ford service!
---